CEPAI&OMC
OMC SRL
Active since 1976, OMC is one of the leading European companies in the field of automation, pneumatic and electropneumatic instrumentation, for process control. OMC's production line includes a wide and complete range of pre-installed products, operating in the chemical, petrochemical, paper, food, pharmaceutical, and textile industry.The consolidated experience of its engineers, along with an extensive expertise of the plant engineering, enable OMC to design and produce custom pneumatic logic control panels for industrial process plants.OMC's organizational structure is designed to provide customers with the best quality and assistance from purchase of OMC instrumentation, to installation and start-up.

Delivery:
A double-speed manufacturing policy enables OMC to separately execute both programmed orders and specific urgency, thus assuring low order execution time.
Flexibility:
Flexibility is OMC's distinctive feature. Numerous versions of models, options and ranges (non standard available) are designed to solve specific problems and meet any customer requirements.
Suppliers:
It's OMC's special care to select highly reliable suppliers, whose sound and long-standing support contributes to the success of OMC's production.
Assistance:
OMC provides a service department for prompt assistance both on line and on site.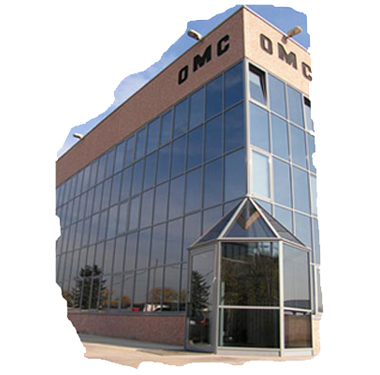 Design:
Design is central to OMC's product-development strategy. Supported by service managers, designers survey the requirements of the market in order to keep up with new trends and update OMC production.

Quality:
Quality is the result of selected suppliers and goods inspection, both at sampling of raw materials and elements, and during the manufacturing phases. This implies human efforts and investments in machinery and control equipment.
CEPAI and OMC
CEPAI Group and OMC SRL (Italy) reached a strategic cooperation agreement of marketing in 2006. CEPAI Group will be responsible for marketing control valve and related pneumatic products of OMC for Chinese mainland, Hong Kong, Macao and Taiwan of China. And CEPAI got a good achievement in 2007 for OMC control valves in China, which the quantity CEPAI sold is more than one thousands in China. In 2009, CEPAI and OMC SRL (Italy) built joint ventures in Hong Kong and Shanghai for expanding market in China. The quality and technology of CEPAI control valve are close to the leader of the world with the production, technology and quality control of OMC SRL. The location of OMC and CEPAI in China is different, which offers more choices for users and occasions.