Brief Introduction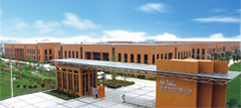 The HQ and R&D center of Cepai Group are located in the oriental pearl of China---Shanghai. And our factory is situated in Jinhu economic development zone, economic circle of Yangtze River Delta. The company covers an area of 48000 square meters, 39000 square meters for workshop. With ten years rapid development, Cepai Group has formed four subsidiaries, which are Shanghai Cepai Investment Management Co., Ltd, Jiangsu Cepai Group Valve Co., Ltd, Jiangsu Cepai Pressure Instrument Co., Ltd and Jiangsu Cepai Group Great Hotel Co., Ltd.
Our group has established marketing center and R&D institution in Shanghai in 1990s. At present, we have controlled many key technologies, some parts of core technologies are nationwide, and formed the unique products R&D advantages. Cepai group has possessed comprehensive modern equipments, such as processing center, inspecting machine, CNC machines lathe, plasma surfacing, physical and chemical analysis room, stoving varnish production line, valve assembling and installing production line, instrument assembling and installing production line, heat treatment workshops, self-cleaning equipment, pressure/differential pressure transmitter production line and so on. Cepai group has devoted to establishing cooperation relationship with Chongqing University, Shanghai Automation Instrumentation institute, Shanghai Jiao Tong University, Nanjing Southeast University, Shenyang automation institute, Shan dong petroleum machinery equipment institute etc. And the products marked Cepai valve and Cepai instrument have widely applied in various industries ,such as petroleum ,chemical , extractive industry , steel, medicine , food, textile , war industry , unclear , shipbuilding , aviation etc ,and won a sound reputation in our customers.
Cepai valve Co., Ltd held by the Cepai group is specialized in standard production of high, medium, low pressure instruments, various valves and petroleum machinery. The control valve of Cepai valve has cooperated with OMC, Italy, and Yamatake, Japanin technology. The products have a wide application in automation control, such as control valve, angle valve, rotary valve, ball valve, butterfly valve.The company had established a strategy cooperation agreement with KTS Shanghai in 2005 which made the existed sale cooperation risen into cooperative league in manufacturing and R&D.
The products made by Cepai Instrument have got various relative national certificates and international quality certificate system, such as explosion -proof certificate as well as national patent etc. And our main products are temperature instrument, analysis instrument, level instrument,
flow instrument, transmitter, pressure instrument, pipe valve fitting and so on. Cepai petroleum machinery Co.,Ltd has introduced and researched oil and gas equipments in 2008 , such as high pressure oil and gas well head assembly , choke manifold ,slab valve , big bore ball valve, BOP and so on which have got a good reputation in the customers. According to the market planning of our group, Cepai Group will try its best to establish the global marketing service and online sales system in china or even the international market.