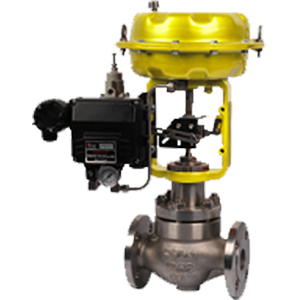 Model:5622
Name:Balanced Cage type Control Valve
Type: Sleeve Control Valve
Brief description: Type 5622 Pressure Balanced Cage type Control Valve is a control valve with balanced pressure and high performance. It applies to flash steam and cavitation situation caused by pressure gap, solid sleeve can protect the valve body from flash steam and cavitation. The flow channel is S type, with small pressure gap, large flow and wide adjustable range. Valve disc pilot area is large with excellent vibration-resistance.